We urgently need your help again. OFI is desperately trying to prevent a repeat of the devastating fire seasons of 2015 and 2019 when thousands of hectares of rainforest burned relentlessly. We are now fighting out-of-control fires within Tanjung Puting National Park and our Orangutan Legacy Forest. In the Rawa Kuno / Rawa Kubu area over 1000ha has already burned. The full damage in the National Park has yet to be assessed.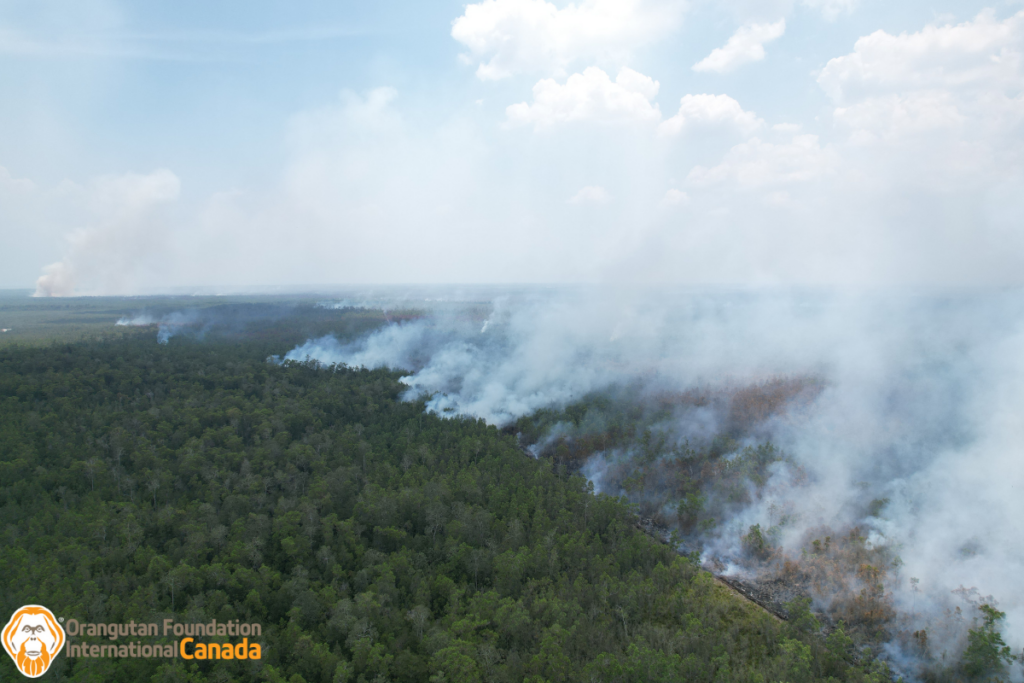 The increased heat and lengthy dry period combined with the relentless conversion of rainforest to oil palm, timber harvesting, and strip mining have dismantled the natural fire defenses that protect orangutan habitat. Clear-cutting and slash-and-burn techniques used to prepare land for agricultural production have now created out-of-control burning of large areas that is irreparably damaging Borneo's fragile ecosystems.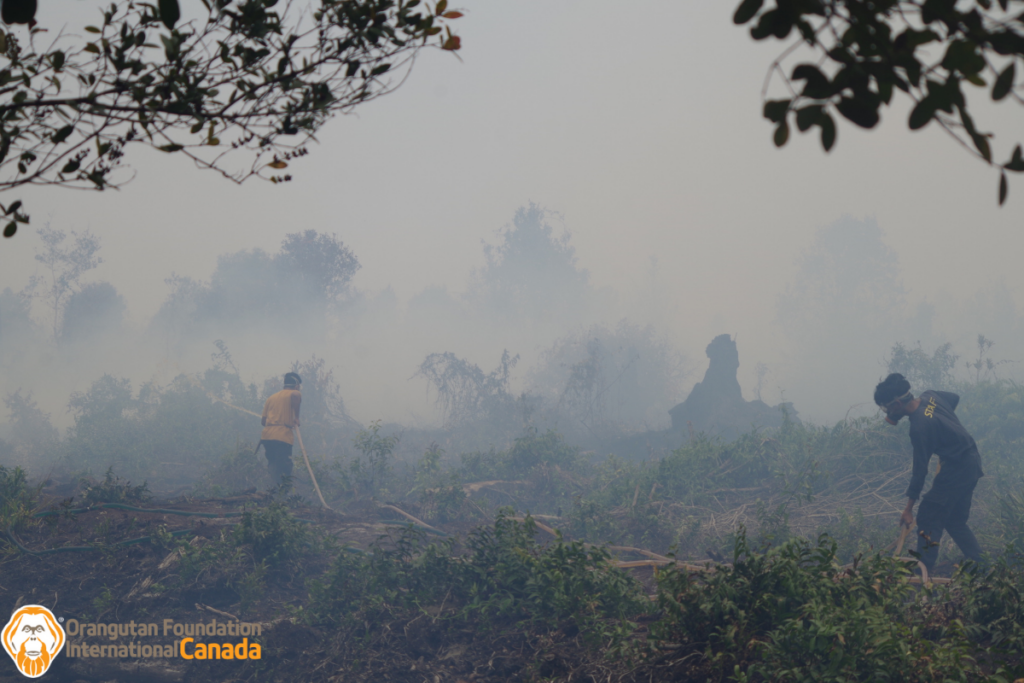 OFI staff have now been fighting fires for more than 6 weeks with basic equipment such as gasoline-powered water pumps, rubber hoses, jet-shooter backpacks, and simple fire break and beating techniques. We need your help to continue to cover the costs of wages and provisions for additional firefighting staff, for more fuel to keep water flowing, and for more protective equipment that will enable us to extend our reach in areas that are actively burning as I write.
As always, we are ever grateful for your ongoing support in the battle to protect orangutan habitat and save orangutan populations in the wild.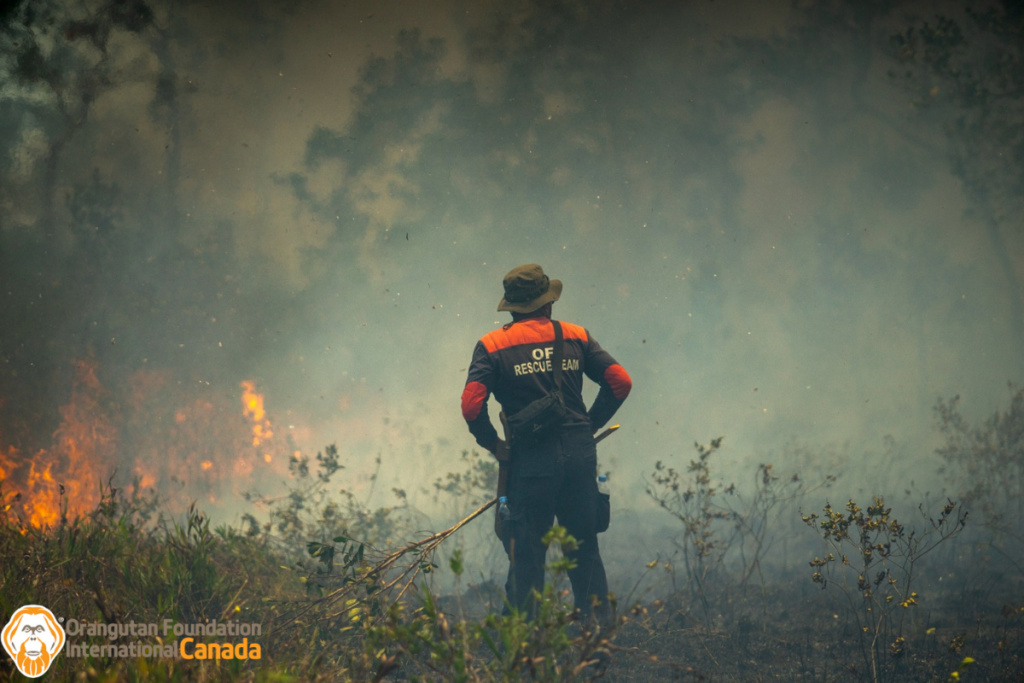 Fire season is undoubtedly the toughest season the orangutans must endure. We know every tree that burns is one less for the orangutans and all the wildlife in the forests here. We have fought so far to save as much forest as possible and continue to fight to protect our patrol posts and orangutan release camps as they are surrounded by flames. We will continue to fight for the orangutans and hope you will too.
Please consider making a donation today to help us protect orangutans and their habitat.