We have some amazing news to share: The Double Rainbow Diner Girls won second place in The Greater Good contest put on by Shambhala Music Festival!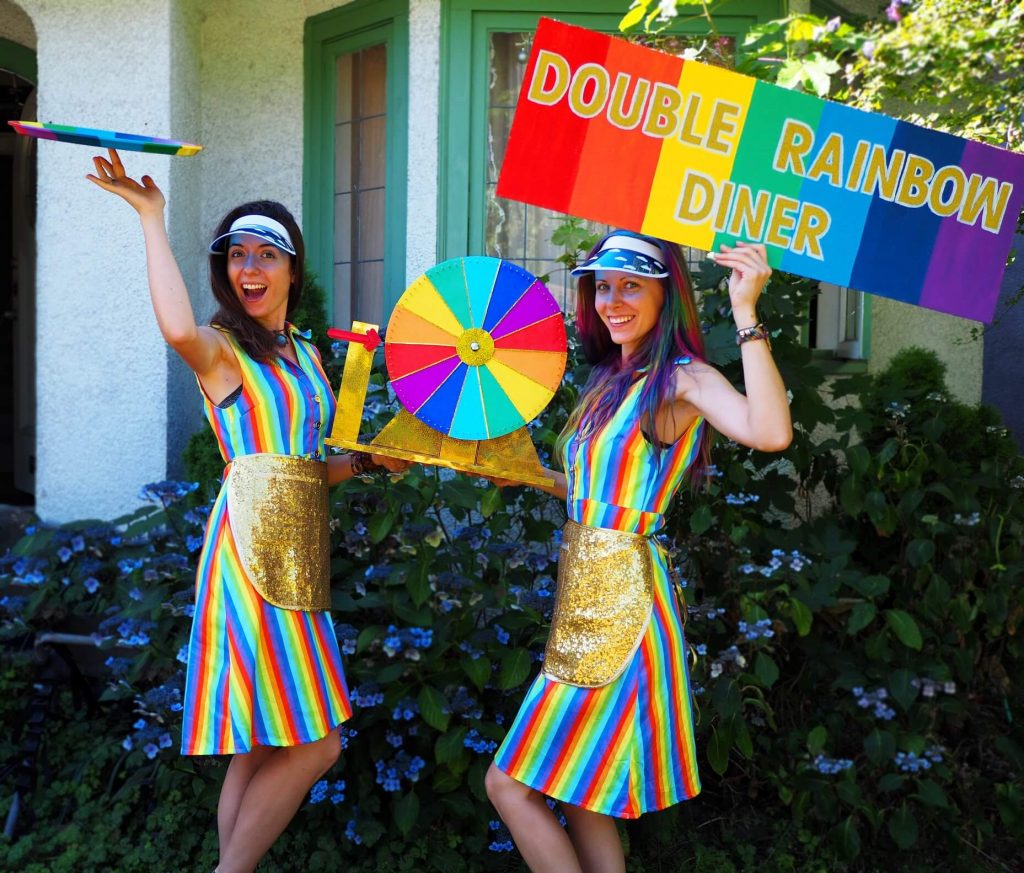 For the contest, people were encouraged to perform random acts of kindness and give back to the community during the music festival and in return were given the opportunity to win money that can then be donated to the charity of choice. The Double Rainbow Diner Girls were nominated as Random Acts of Kindness ambassadors and chose OFI Canada as their charity!
This means that we have been given $3000 to put towards purchasing land to provide a safe and suitable environment for reintroduced and remaining wild living orangutans. Not only do the orangutans have somewhere to go, but we also get to preserve the rainforest and all the other species that live there as well. A double win!!

We are absolutely thrilled that we were chosen as a charity recipient and completely love the idea of people performing random acts of kindness. This is what we need more of in the world. Thank you again to Shambhala Music Festival and the Double Rainbow Diner Girls!
You can read more about the competition and why we were chosen here https://shambhalamusicfestival.com/…/smfgreatergood-2018-v…/