In 2018, OFI Canada made a switch in our online donation platform to partner with CanadaHelps! We wanted to take this opportunity to share with you, our supporters why we made this change.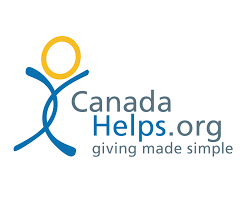 Canada Helps is itself a Canadian charity that supports all Canadian donors and charities. It offers 18 yeas of experience and expertise for online donation processing and charity support. For you as the donor it provides security, automatic receipting, and a way for you to follow your donations to OFICanada all in one secure location. This means a smooth and pain free donation experience for you which also provides a back up of all your receipts for tax time! CanadaHelps also provides technical support and allows us at OFICanada to be sure donor information is secure and protected.
So far, we are very pleased with our new partnership and have had a very positive response from many donors.
We are hoping to encourage all of our donors to make the switch with us to CanadaHelps in 2019 and encourage you to set up a monthly donation via our new Donate Now form HERE.
Tell us what you think about CanadaHelps via the Contact Us Page or via email at orangutancanada@gmail.com