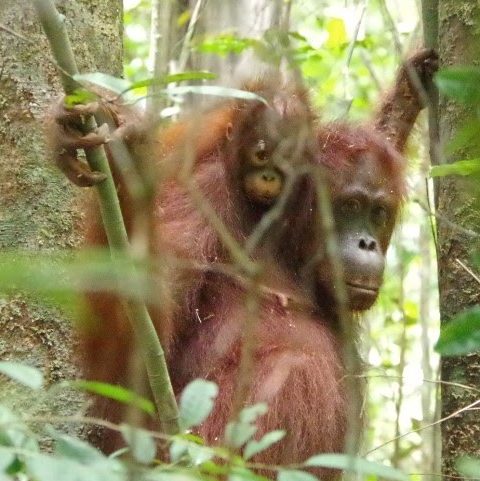 Protect Orangutans through a Gift of Securities
Did you know that you can receive significant tax benefits by donating securities? A gift to OFIC of securities is an easy and efficient way to support our important work. As capital gains taxes don't apply, our charity receives the full fair market value when the security is sold and you get a tax receipt reflecting your larger contribution. This allows you to give more and get more (and stick it to the taxman).
Stock Transfer Instructions for Direct transfer from your broker:
To complete your stock donation, please give your broker the transfer instructions in this link. This will provide information to facilitate the electronic transfer, receipt, and proper acknowledgement of your gift. 
If you prefer, you can also e-mail the information about your gift to our treasurer Lisa Gillard at ofcboardtreasurer@gmail.com .
If you have stock certificates in hand, please contact our Treasurer Lisa Gillard at ofcboardtreasurer@gmail.com for instructions. Also, if the value of your securities has declined since you purchased them, it may be to your advantage to sell them and give the cash proceeds instead. Please check with your professional advisor for details.
The information on this website is not intended as legal or tax advice. For such advice, please consult an attorney or tax advisor.